Assalamualaikum.
phewwww..enough with all the sad and gloomy days i have for the past few days. i want my Raya mood back. i want to visit my friends,taking Raya pictures together, have fun, eat,eat and eat! so here is when i got to spent my time to go visit my current friends, school friends and university friends once a year during hari raya.
Last saturday, my Uni mates and I went to beraya to one and another house like our usual raya routine. Luckily we all live near with each other and supposedly get to meet more often. But, yeahh...everyone has their own priority now. but we still managed to catch each other one in a blue moon and out for mengeteh session at our fav mamak place.This is how we still get connected with each other instead of facebook.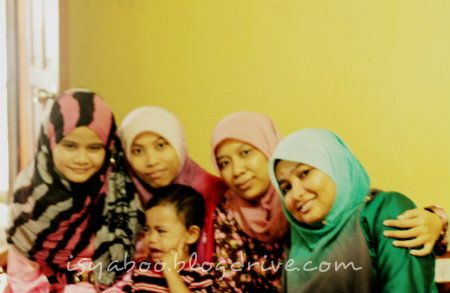 During Independance day's public holiday, I got a chance to go beraya with my 2 bestie, Yanie and Kaksal. They all came to my house then we all moved to Kak Sal's new house at Bukit Antarabangsa. Wow, i cant believe she rides everyday to the office all the way from bukit antarabangsa. it is so far and no need to tell about the traffic in MRR2! that is so impressive for a person like her.haha.=p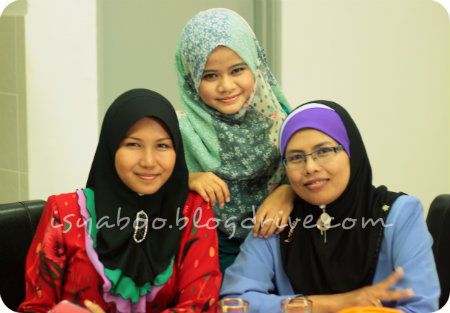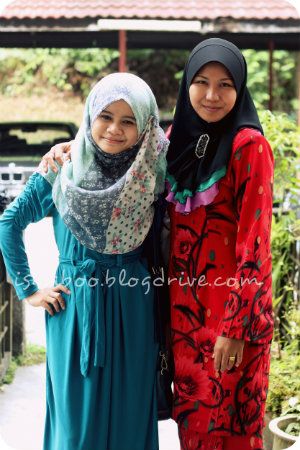 On 1st sept, my so called 'cyber friend' and I went for beraya for the first time in our life history! haha. poyo sangat bunyi 'cyber friends' tu..haha. i named it for that is because we got to know each other from blog and became really close friends now. ermm,social networking isn't really bad perhaps.. =p..we start at Yani's house, then mine.after Zohor we moved to Aan's place at Keramat. Because of the real bad traffic at MRR2, we managed to arrived at Aan's place late in the afternoon then need to rush back before Maghrib. sempat main ngn Raihana gedix kejap je..will meet u again sweetie!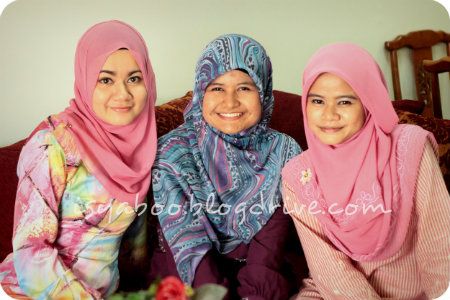 The next day, I went for Yanie's open house at serdang. Yanie and I are working at the same office and she is one of my bestie. yeah, i have so many "Yani" in my bestfriends list. Ibu sometimes got confuse which Yanie am i talking about. So, any Yani wants to be inside the list?? You are most welcome! haha.. =p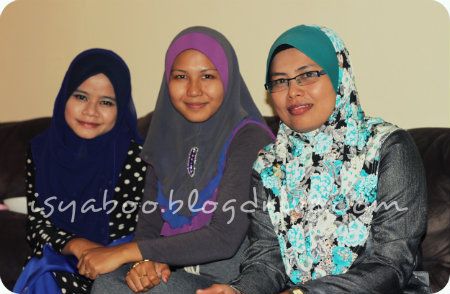 3rd week of raya, my schoolmates who all live in Bangi but hardly to meet cause i dont know why, meet at Zulie's open house. maybe because most of them are married and have childrens, we only got this Raya time to meet and catch up on each others' update. But i think, i am the only one who never had any new updates since everything about me is remain the same like previous years.hahaha. what a boring me!! =p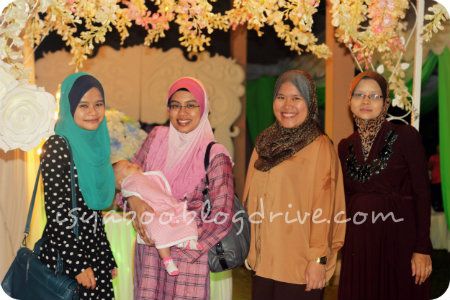 Because i am so lazy to write one jalan raya story in one entry, so i put it all together in an entry like this. Jalan raya is all about good foods and bursting your tummy out! haha. even it is so tiring, i enjoyed open house and jalan raya as it is only happened once in year. till then!