Assalamualaikum,
sekejap je dah masuk pertengahan bulan Ramdhan and today, 14th Ramadhan is my brother's birthday. tanya dia harijadi yang ke berapa pun dia tak ingat. sampai ibu pun naik konfius. teruk betul lah! baru 23 tahun dah tak ingat umur sendiri. camtu la budak lelaki, bukan kesah sangat pasal birthday bagai ni.
Since it's fasting month and working day, we cant celebrate much. celebrate time buka puasa je la and we decided to have iftar here at Bangi Golf Resort. this is the nearest i can think of. Takde la celebrate apa pun, kek pun takde, hadiah pun takde. kesian... =p
This is my first time buka puasa kat sini. org cakap sedap, so i wanna give it a try. not bad.many type of foods and the best part is kambing golek of cos.. =p..ada nasi goreng, sate, types of kuih, pasta, fruits, cendol, dessert..aaa..byk sgt sampai tak dapat nak rasa semuanya. i think its worth the price.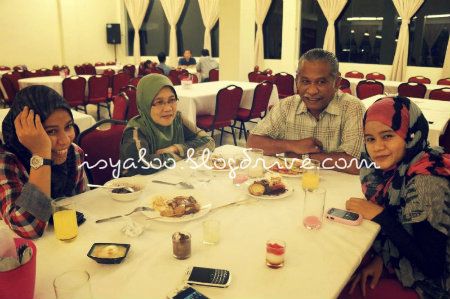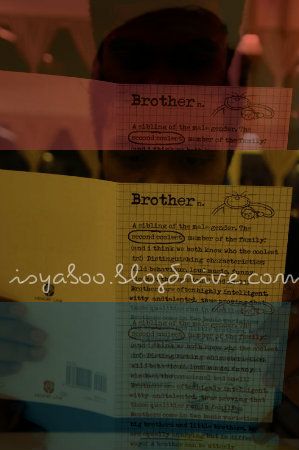 to my only brother,
" happy birthday. May u become a good son to ibu and ayah, a good brother to us and of cos a good employer too.. jangan nakal2, jangan suka keluar mlm2 and jangan tinggal solat.. =) "